New Website: Engaging with the EPL Audience and Wider Community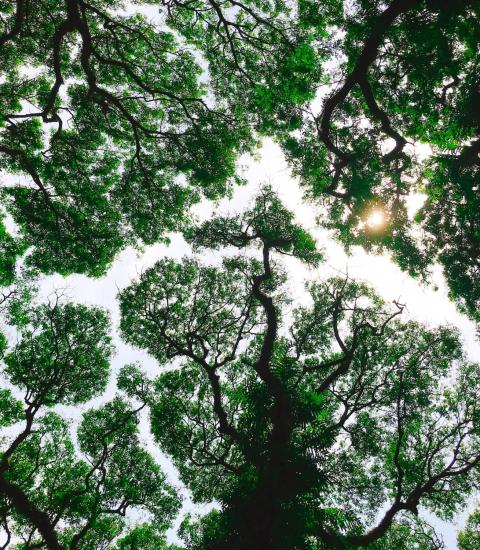 3 March 2020
[Author: Carmel McNamara, IOS Press]
Amsterdam, NL – The launch of the new Environmental Policy and Law (EPL) website is an excellent complement to the growing digital portfolio of IOS Press and the new publication platforms. This is just one avenue by which our authors, readers, journal audience, and partners can engage with one another. A reminder that we do not need to paddle the ship alone.
Welcome to the new website for EPL, which will act as a vehicle for communicating what's happening not only in the journal but also in the environmental field as a whole. EPL is concerned in the widest sense with legal and policy aspects of:
air, water, soil and noise pollution;

the protection of flora and fauna;

solid waste management;

protected areas and

landuse

control; and

development and conservation of the world's non-renewable resources.
The journal, which will publish its 50th volume in 2020, is aimed at policy makers, civil servants, politicians, government officials, academics, and practitioners and this website offers a platform for content in support of their policy decisions, developing policies, furthering research, and implementing programs. It will be a place to stay abreast of developments on legal, administrative and policy matters in the context of an increasing informatization and digitalization of the human and natural environment.
A key feature moving forward for the journal will be publication of more data-driven articles, supporting science-based environmental action by demonstrating the facts underlying calls for action. The EPL team may also be seeking collaborations with organizations across the globe to highlight environmental matters, and working closely with teams from other IOS Press publications to ensure of highlighting relevant topics that crossover between fields.
What can you find on this website?
The EPL journal website is a vehicle for providing an exchange of information and experience on all legal, administrative and policy matters relevant to the human and natural environment. The platform gives you access to curated materials relating to the concept of sustainable development. Topics covered include climate, biodiversity decline, globalisation, and more. This site provides access to journal content, as well as so much more! 
As it develops, it will include a wider range of coverage and you will be able to:
Gain insights into journal content, view extracts of articles, and read Q&As with the authors
View the popular papers published over the years in the journal via the Highlighted Content section
Find out about policy and law developments per country in our Country Focus section
Focus on the specific categories of content – biodiversity, climate, energy, marine, pollution – here
Discover the people behind the journal through profiles of Editorial Board members
Read the latest press releases issued by global organizations, uploaded to our News section
Hear from our bloggers and research who contribute to this website, with posts listed here
Make use of the new and exciting features that will be developed for the site*
*It is too early to share news of these features just yet, but rest assured we are collaborating closely with our partners and will update you as soon as possible. Sign up for our newsletter here to be kept informed! 
Do you wish to contribute?
We are calling for contributors to submit one off or more regular items to our News & Blog section of the EPL website. Find out more here.
How else can you get involved?
To get the most out of the site, we encourage you to register (head up to the top right corner; it's very quick and totally painless). Only registered users can engage fully with the very latest news and blogs.
We see this online forum as being the seed for building a community, and for its users to engage with each other by commenting on content and starting discussions. You can also submit comments directly to the journal team (by email: editorial@iospress.nl) and we can lead the upload a blog post to call for input based on the topic you raised and your comments.
Finally, we call on users of the site to help us catch a wider net and spread news of our EPL journal and new online environmental policy platform. Why not join with us in this process? You can follow us on Twitter and retweet our posts. We also would ask you to sign up for our newsletter (which will featured content from the journal and this website) and then share this with your network. There are many ways to sign up for news: you can click the checkbox when you register, you can fill in your email at the foot of every page of the website (where it says 'stay informed'), or you can jump to this form to let us know you are happy to receive our mailings.